The last free election in the whole of Germany for 58 years was on Sunday, 6 November 1932. There were elections in West Germany in August 1949 and the unified Germany in December 1990.
The November 1932 election for the legislature (Reichstag) was the fourth that year. The first round of voting to elect the president was on 13 March; the second on 10 April. A Reichstag election was on 31 July.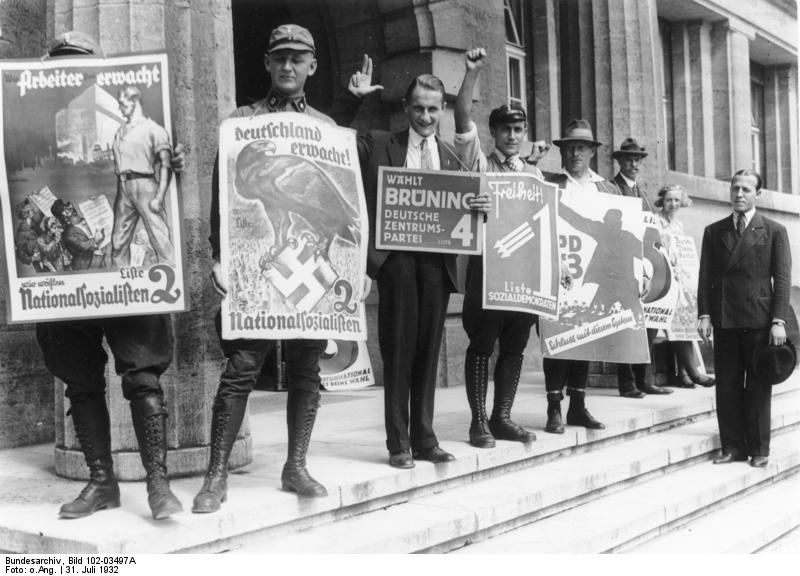 The November results show Nazi support was on the wane. The party's vote fell to 37% and it lost 34 seats in the 584-seat chamber but remained the biggest party. The Social Democrats won 22% of the vote and 121 of the 584 seats. The third biggest party was the Communists that won 17% and 100 seats.
Instability was one of the main objections to the Weimar Republic. The constitution had a number of clauses that encouraged instability. Clause 55 made the Chancellor responsible to the Reichstag and for him to govern he needed the chamber's confidence. But getting that confidence from major parties – Nazis, Social Democrats, Communists and Centre – was difficult. Part of the reason was the party's lack of commitment to the republic.
If the anti-Nazi parties united, there was a possibility Adolf Hitler's ascent to power could've been stopped. There were three Chancellors in 1932. Heinrich Brüning resigned on 30 May when President Paul von Hindenburg withdrew his support. Hindenburg was angry about Brüning's policy of partitioning bankrupt estates in the east where he had land. Hindenburg thought the plan was communist and when he withdrew his support, Brüning had no choice but to resign.
He was succeeded by Franz von Papen on 1 June, the result of political maneuvering by General Kurt von Schleicher. Von Papen, unknown to the German public, inexperienced and incompetent, lasted until 4 December. Von Schleicher's succeeded in persuading several cabinet ministers to withdraw their support of von Papen. Von Schleicher became Chancellor on 4 December. Von Papen, furious and determined to extract revenge, met Hitler on 4 January and worked to make him Chancellor.