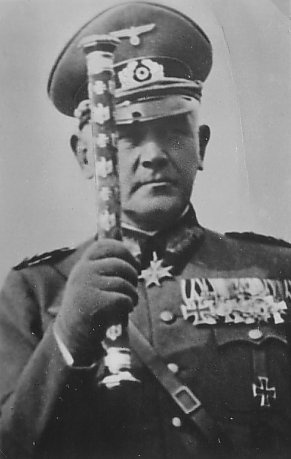 Global conquest had always been the goal of Nazi dictator Adolf Hitler. But his public pronouncements were the opposite. He was proclaiming his desire for peace right up to Britain and France's declaration of war on Germany in September 1939. 
Hitler told a meeting of military leaders on 5 November 1937 the use of force would "soon become imperative". He said Germany would move against Austria and Czechoslovakia in 1943-45. His words shocked the military leaders who feared an attack on Czechoslovakia would instigate a war with the western powers that Germany wouldn't win. Hitler signed a treaty with Poland's ambassador earlier that day that Germany would respect Poland's territorial rights. Germany invaded Poland on 1 September 1939.
War preparations began well before the declaration of hostilities. On 21 May 1935, just over two years after he was appointed Chancellor, Hitler revived the army's General Staff organisation, banned after World War I, and put the German economy on a war footing. Later the same day he portrayed himself as a peacemaker in a speech on 21 May in the Reichstag. "Every war means a drain of the best elements," he said. He decried the "rivers of blood" shed in World War I that had essentially changed nothing. He continued to do the opposite to what he said throughout the rest of the 1930s. And the western powers, that wanted to believe him, continued to think peace would prevail.