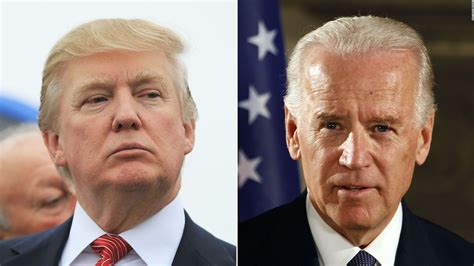 Truth is the first casualty of war, so said Ethel Annakin, the wife of a British politician in 1915. And it is a casualty of Trumpism. President Biden's announcement he will run again in 2024 and his predecessor's domination of the Republican party makes a 2020 rematch likely. When he announced in 2019, Biden said the battle would be for the "soul of America" and this week he said it is still is.
The campaign won't be about policies – each candidate's vision for what he thinks is best for the country. But there'll be a fundamental and disturbing battle over the truth. The real-estate-developer-turned-television-reality-show-host's supporters believe their candidate won the 2020 election. You cannot argue about belief. Trying to convince a Make America Great Again supporter their candidate lost and there was no vote rigging, is like trying to convince a Christian God doesn't exist.
No matter who wins or loses on election day 2024, the former President has undermined the political system he swore to uphold. No president has done more to damage democracy than him.
The first Republican party primary election is nine months away but the conventional wisdom is Trump will be the party's candidate for President. The "Always Trump" component of the party is so strong it's affecting how his opponents operate.
But not everyone supports the inevitability of Trump winning the Republican party nomination. Others argue he's had his moment and his multiple losses – the 2020 election which he lost by seven million votes; rejection of many of the candidates he endorsed for the midterms; the drawn-out battle for the speakership – have weakened him.
Trump's constant carping about winning in 2020 and his denigration of the voting system has weakened people's faith in democracy. Regardless of who the Republican candidate is, the election won't be a contest of ideas, arguments about policies and the presentation of a vision for the United States. It will come down to enough people who support democracy, truth and – as Biden puts it – believe in the soul of America.