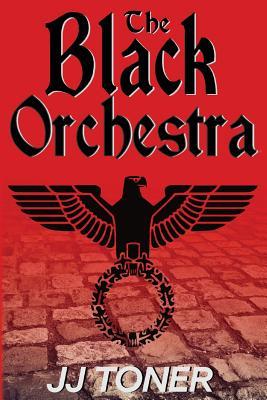 I devour books about the inter-war period. There's a plethora of non-fiction and fiction. I post my thoughts from time to time about my reading journey. Here's my review of The Black Orchestra by JJ Toner.
When committed Nazi and Abwehr signalman Kurt Muller discovers the body of a colleague his life changes forever. Police investigate and conclude the cause was suicide. Kurt isn't convinced. He starts an investigation of his own that leads him to a horrible truth. He had to choose between his conscience and duty to his country.
Complicating his life is G who has a secret of her own. The love complication is ratcheted up a few notches when Liesel from the Propaganda Ministry comes to write a profile about an Abwehr spy.
As this fast-paced, easy-to-read story unfolds, Kurt is drawn deeper into a mire of danger and intrigue. I was constantly asking: how is he going to get out of this?
Kurt is a likable, a little naïve and well-rounded character. The portrayal of time and place takes the reader there. The level of detail provides an educative and entertaining experience.
Second World War fiction fans will enjoy this page-turner.