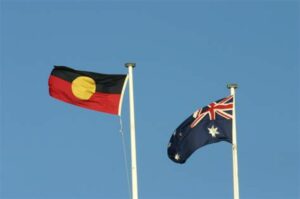 Australians are likely to deny its indigenous people a Voice to Parliament. The Opposition Liberal party's convoluted position and the National party's rejection of the proposal make it a lot harder for the proposal to be approved.
Australia's voters have approved only eight changes to the constitution and both major political parties supported all of them.  The Liberals say they support constitutional recognition for indigenous Australians and local and regional organisations to "get practical outcomes for indigenous people". But there was a resounding 'no' to the "Prime Minister's Canberra Voice".
The imputation is Mr Albanese and his out-of-touch Canberra cohorts cooked up the Voice that will "divide the country". It's those Canberra Bubble people, the political elite, imposing their will on ordinary Australians who don't share those values. The Liberals' position is disingenuous: they appear to back indigenous Australians' advancement but do not back a powerful way of expressing that support.
As clear as mud, is how Indigenous Affairs Minister Linda Burney branded the Liberals' position. If voters are unclear about what they are asked to approve, they are likely to reject it. A 'no' vote would further damage Indigenous people's right to be heard and it would damage Australia's international reputation. Australia would remain the only colonised nation not recognising its indigenous people in its constitution.