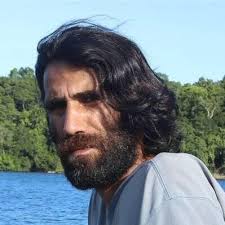 Australia has a long and proud history of fighting for human rights.
Australians fought in both world wars, and many since, against the scourge of tyranny.
Australia has a long history of defending human beings' dignity and worth.  Eminent Australian Dr Herbert Vere Evatt helped draft the Universal Declaration of Human Rights and was the United Nations General Assembly President from 1948 to 1949. Diplomat and author Alan Renouf wrote: "The reputation Evatt won for himself as the voice of Australia long endured in the United Nations. It brought great credit to his country; more than any other national leader, Evatt made Australia known universally and made it known as a country of courage, responsibility and liberalism".
Australia is a signatory to the 1951 United Nations Convention Relating to the Status of Refugees. The convention includes the principle of non-refoulement – protection for refugees who fear persecution if they return to their country or another. Australia's refugee policy breaches the convention. Several arms of the United Nations have condemned the imprisonment policy.
Imprisoned refugees have fled tyranny against which Australia has long fought.
Boochani paints a penetrating portrait of the inhumanity, horror and hopelessness that pervades Manus Island not long before the Papua New Guinea government declared it illegal. This book is a great achievement, made even more by the extraordinary circumstances in which Boochani wrote it over five years: text messages in his native Farsi translated by refugee advocate Moones Mansoubi. They involved a few other people in bringing the words into a book format.
Boochani is a political scientist but <i>No Friend But the Mountains</i> is not an academic treatise. The narrative reads like a novel; in places a thriller. Hamid Khazaei, The Gentle Giant and The Smiling Youth are among the distinctive characters.
Boochani describes the prisoners' fear, despair and despondency in such deft detail it was easy to feel as though I was watching. Boochani writes equally well about the macro picture. He disconnects from his intensely personal and horrific experience to provide academic analysis of the structures governments have created to punish refugees. He calls it the Kyriarchal system – a connected framework that work together to maintain oppression in Manus Island prison.
He argues the Kyriarchal system reflects Australia's colonial roots and xenophobia.
The system died a prisoner the right to speak to his dying father because it was "against the rules", other prisoners have suicided; there is no logic, fairness or justice on Manus – and the other refugee prisons – just like the prison regimes tens of thousands of Australians died fighting against.
The Australian Government does all it can to suppress information about the refugee prisons lest the prisoners because humanised and Australians demand an end to the Kyriarchal system.
Dr Evatt wouldn't recognise what his country has become.