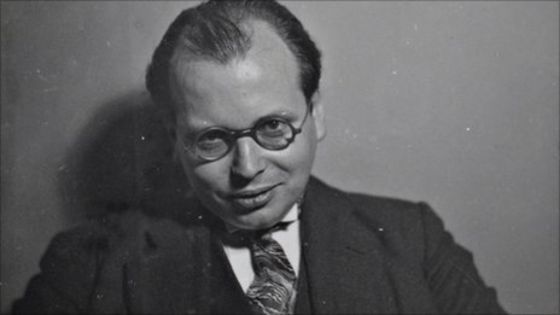 Beset by phobias, a self-proclaimed manic depressive and suffering from an inferiority complex. It's not the description you'd expect for a courageous man who made history. Hans Litten was all these things and a highly intelligent, determined and articulate lawyer who exposed Adolf Hitler for the liar he was.
Benjamin Carter Hett reveals Litten to be a brilliant, courageous and indomitable lawyer and also shows his subject's dark side. Litten lacked social skills, he had an almost paralysing fear of academic examinations and he had a complex relationship with his closest friends Max and Margot Fürst. And he clashed with and eventually became estranged from his social-climbing father.
Police arrested him in February 1933, three weeks after President Hindenburg appointed Hitler Chancellor of Germany. His mother fought relentlessly for his release from the time of his arrest and continual imprisonment until his suicide in February 1938. 
Hett shows Hitler intervened to keep Litten in prison. It's likely the exceptional young lawyer's international cause célèbre kept him alive. But five years of torture and torment precipitated his suicide in February 1938. He was popular with prisoners and taught philosophy and other disciplines when his captor allowed him books. He even advised those captors. 
Litten's 'crime' was to expose Hitler in a May 1931 court hearing. He was a 28-year-old up-and-coming defender of accused left-wing activists and other workers. Adolf Hitler was a 42-year-old national fascist politician whose Nazi party had made considerable gains in the 14 September 1930 elections. In the same month, Hitler testified in court the Nazis were a law-abiding political party. He claimed, under oath:
The Sturmabteilung (stormtroopers) was as an organization of 'intellectual enlightenment'
The Nazi party was a friend of the army
'National revolution' meant nothing more than a 'political', term
The words 'heads will roll' referred to an 'intellectual revolution'
Members of this 'organisation of intellectual enlightenment' attacked the Eden Dance Palace, popular with left-wing workers, on 22 November 1930. Three workers were killed and 20 injured. Four Nazi storm troopers were accused of criminal assault and attempted murder and tried in May 1931. Litten called for the storm troopers' leader – Hitler – to give evidence. During Litten's cross-examination, he quoted to Hitler his words that contradicted earlier assertions that the Nazis were a peace-loving, law-abiding party. Hitler lost his temper and showed he was an unhinged liar. Part of the cross-examination is in the book.
As the Nazis continued to gain momentum, Litten's friends and supporters urged him to leave Germany but he refused. He wouldn't leave the workers, the under-privileged and the anti-Nazis with whom he strongly identified.
Benjamin Carter Hett, an Associate Professor of History at Hunter College and a former trial lawyer, has added to the recognition Litten deserves. A plaque in the centre of Berlin commemorates Litten as an "Undaunted fighter for humanity and peace advocate and defender of the oppressed"; in 1990 the Berlin Lawyers' Association renamed itself the Hans Litten Bar Association; and there's a bust of Litten in the Berlin District Court.
Litten's conviction and determination to fight for a just cause are inspiring. His life was a short 35 years, the last five in horrific circumstances, but the longevity of his legacy is guaranteed.
Crossing Hitler: The Man Who Put the Nazis on the Witness Stand. (Oxford University Press, USA). Hett, Benjamin Carter, 2008